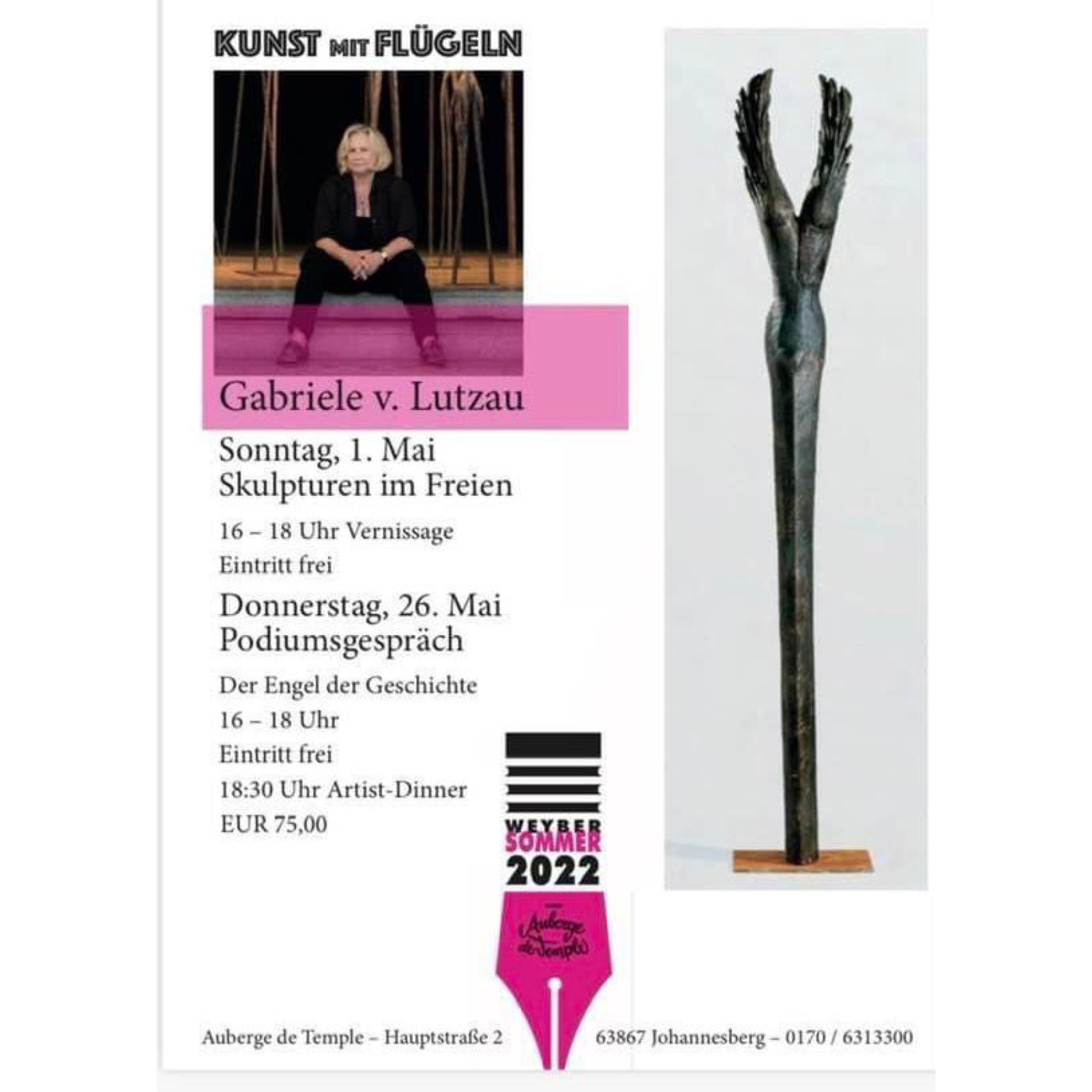 Start date and time: 05/26/2022 – 16:00
End date and time: 05/26/2022 – 22:00
Weybersommer – art with wings
Gabriele von Lutzau, born August 15, 1954 in Wolfsburg, is a German artist. She initially worked as a stewardess for Lufthansa. In 1977 she was on board the Landshut, which was kidnapped by a Palestinian terrorist commando. Since she was an important support for the passengers during the hostage crisis, the tabloid press subsequently hailed her as the Angel of Mogadishu. Gabriele von Lutzau studied between 1984 and 1995 with Walther Piesch at the University of Strasbourg and the art academy there. She has presented her work nationally and internationally.
At the center of her artistic work are mainly wooden guard figures. She creates her representations and objects from beech wood, but also from robinia. For signs of life and guardians, she uses Thuja trees, "trees of life" such as are often planted over graves.
Panel discussion 4:00 p.m. – 6:00 p.m
free entry
Artist Dinner 6:30 p.m. – 10:00 p.m
PRICE: 75 €